FREDERICKSBURG'S PREMIER DIGITAL PRINT AND PUBLISHING COMPANY!
Please give us a call if we can be of any aasistance! Our quotes are free and our quality is superb. Allow us the opportunity to Earn your business!
540-785-3790
Testimonials
CSL Media has been an asset to our company marketing. From marketing materials to tee shirts, I have always been able to count on Phil. He works with me on deadlines and fine tuning everything that we produce and he always personally delivers the products to our office.
Stacy Coultas - Cyberbility
The quality of CSL's printing is superb. Phil turns a job around quickly, providing wonderful service for my business clients. Their capabilities, reliability and customer service can't be beat.
Kerri Williams - Magpi Studios, LLC
Let us tell you a few things about ourselves!
CSL Media is a digital printing company with a great amount of experience in all aspects of printing. The owner, Phil Leonhardt, started this company after running the production of an offset printing company for 8 years. He took some of the clientele and all the experience he had in the offset world and decided that he would ride the wave of the digital print revolution. In doing so, CSL has put themselves in a position to service you and your business with the latest technologies in the printing industry. We are a small company that offers great service and outstanding quality. We have produced all kinds of different business products for a wide range of clientele, however our focus for many years was primarily federal and government printing. We have produced letterhead for the likes of the Chief of Naval Operations, published perfect bound books for different federal agencies and continue to service the federal government in many capacities.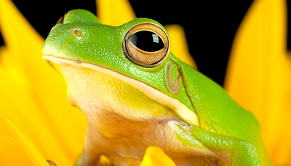 Our new goal is to bring this experience and expertise to the local business community. We have focused for so long on the needs of our federal clientele that we have failed to branch out to the local business's here in the Fredericksburg area. With a change in our mindset and a realization that we need to support the community that supports us, we are moving forward with becoming a stable part of the local business community. Even though CSL has been in business since 2008, we just joined the Fredericksburg Chamber of Commerce and are trying to become an active member in the Chamber. Making small steps like this will put us in front of the like-minded business professionals that we know we can serve. Please call or email us with any questions and we look forward to serving you in the future!