CALL US FOR A FREE ESTIMATE!! 540-785-3790
Let us help you promote your business and solidify your foothold in the marketplace today!
CSL Media is a full service printing company located in Fredericksburg VA.  We are a local company offering quality printing products, services and complete turnkey solutions on multichannel marketing to consumers in the greater Fredericksburg Area.  From Advertising Materials to Vinyl Banners, we can deliver any size job.  We offer FREE delivery within the Fredericksburg area and cater to RUSH jobs when needed.  Let CSL Media be your Single Source for customized marketing materials such as business cards, marketing brochures and promotional items such as coffee cups and pens.  CSL also offers embroidered items such as company uniforms and shirts.
Business cards are the easiest and most economical way to advertise and promote your business. With our ability to produce full color eye grabbing graphics, your future clients will be drawn to read your business card. This attention to detail gives you a concrete foothold in your clients memory bank and puts you on the forefront of their minds whenever your services are needed!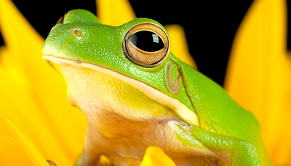 CSL is now offering UV Coating!
In this day and age of financial hardship and tight budgets, marketing budgets have dwindled away. Everyone knows however, that in order to grow your business you have to market your company and get exposed to potential clientele. Whenever you decide to spend money to produce your marketing pieces, don't you want to protect your investment? Check out our products page to see how UV can help you do just that.